This project is led by the Epworth Magna Carta 800 Society
The first of our Magna events began on the 30th May in the grounds of Epworth Old Rectory where a one-day Mowbray Spring Fair was held. This featured a three-day medieval encampment, including jousting, archery, pottery and plenty of hands on activities for local families to become involved.
Thursday, 4th June: the Society officially opened an Exhibition in St Andrew's Parish Church. Pupils of the South Axholme Academy created heraldic shields, while four primary schools dressed wooden manikins to represent each of the 25 barons, along with historical facts and figures. Considerable material was sourced by The Core group for an interesting display.
Friday, 5th June: there were timed lectures with slides by Mowbray historians.
Saturday, 6th June: there was a tile Workshop in the Epworth Imperial Hall. Adults and children were given the opportunity to paint a replica Mowbray tile from the original tiles found at an archaeological dig on the former Vinegarth Manor estate, adjacent to the church. The tiles will be housed in a display to form part of the heritage site to be created on the manor site. There was also medieval storytelling sessions for young and old. In the evening De Mowbrays Musicke held an enjoyable of medieval dancing in the church with audience participation. A hog roast was available for everyone to enjoy to add to the authenticity

Sunday, 7th:An ecumenical Service of thanksgiving was held in the church taking the form of West Gallery musicians, which rounded off what had been a full week of celebration.
Some of the exhibition will remain in place for a time, so visitors to Epworth can enjoy and reflect on our historical connections to the Mowbrays, not just with the Wesley connection through John and Charles Wesley.
The Society wish to express their grateful thanks to the National MC800 Society, also North Lincolnshire Council and Tourism Department, Epworth Town Council and the Trustees of Epworth Civic Society for the generous grant aid, enabling all community events to be free of charge.
Gallery:
Featured Article
Introduction – Runnymede and all that. Winston Churchill described the Magna Carta as "the foundation of principles and systems of government of which neither King John or his nobles dreamed". Now in Politics we're used to the law of unintended consequences...
Read on...
Recent Articles
Stay updated
If you would like to keep informed about the work of the Magna Carta Trust and our partners, please sign up to the newsletter below.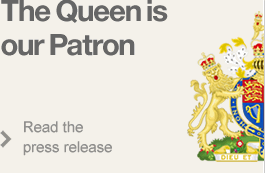 Become a Supporter
There are a number of significant supporter opportunities. Register your interest early to ensure the widest range of options.
Find out more