Trowbridge's Magna Carta 800 celebrations embrace the democratic ethos of Magna Carta, working with partners to produce a series of events to raise the profile of our Magna Carta heritage and our Baron, Henry de Bohun.
Henry was instrumental in the development of Trowbridge, obtaining one of England's earliest Market Charter's from King John in 1200, laying out plans of the town, renovating the castle and building its first church.
Click here to read a biography of Henry de Bohun by esteemed Professor Nigel Saul.
Trowbridge's Magna Carta 800 celebrations will be educational and enjoyable, engaging with the local community and visitors to leave a lasting legacy.
We commenced with a Magna Carta exhibition in Trowbridge Museum, on 28th February, including a six foot maquette of Henry de Bohun, from which his House of Lords statue was cast.
On 25th April the town hosted a sell-out Conference; 'King John and Magna Carta England, the reality behind the myth'. Speakers included academics, historical writers and local historians. Magna Carta and Henry de Bohun trails were launched to coincide with the Conference.
In June our town clerk Lance Allan cycled the 800 miles to visit all 23 Magna Carta Baron Towns over 9 days, cementing the 800 year old relationship between our communities.
July sees Trowbridge Civic Centre hosting the 'Horrible Histories' stage show, followed by a festival in St James' Church incorporating arts, craft, writing and floral displays.
The highlight of our Magna Carta celebrations will be Trowbridge's Magna Carta 800 Charter Fayre on Friday 24th, Saturday 25th and Sunday 26th July. The Town Park will showcase Life in Medieval Trowbridge; Medieval board games, falconry, circus skills, archery, storytelling, music and plays, handloom weaving, parchment making and jousting. There will be a Medieval market in the town centre, a Business Expo organised by the Chamber of Commerce and a Town Crier's competition on Sunday 26th July, culminating in our annual Civic Service at St James' Church.
Liberty; history, local, partnership, community.
Lance Allan – 800 miles:
Click here to read more about the Magna Carta 800 bike ride at Magna Carta Barons.
Featured Article
Today is the very anniversary of the sealing of the Magna Carta, that great charter which laid down the basis for English common law, now spread throughout the world. Magna Carta gave protection of law against despotism by...
Read on...
Recent Articles
Stay updated
If you would like to keep informed about the work of the Magna Carta Trust and our partners, please sign up to the newsletter below.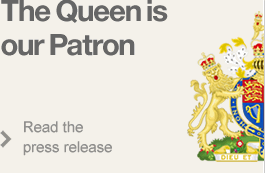 Become a Supporter
There are a number of significant supporter opportunities. Register your interest early to ensure the widest range of options.
Find out more