Hereford's Magna Carta is the focal point for an exciting range of events, activities and an exhibition of original documents and artefacts in 2015. The grant from the Magna Carta Trust enables this significant document to be displayed in a specially designed case in the New Library building at Hereford Cathedral.
Running from 23 March to 30 September 2015, the exhibition entitled 'Magna Carta: Icon of Justice – Pledge of Freedom' will give a taste of the 13th century to visitors, with period illuminations and documents from the historic Chained Library displayed alongside the Magna Carta. Visitors will also be able to see the Mappa Mundi, a remarkable illustration of the Medieval world view. Dating from less than a hundred years after the neat calligraphy of the Magna Carta, the Mappa Mundi presents a mysterious image of historic theological beliefs and untamed mythological creatures.
The Hereford Magna Carta, the finest surviving 1217 exemplar, represents the most significant revision of the original 1215 document issued during the reign of King John's son Henry III. A new case enables the important historical document to be exhibited in future years, including in 2017 when we will be celebrating the 800th anniversary of the Hereford Charter.
Featured Article
796 years ago tomorrow a reluctant, but resigned, and most definitely scheming King John was brought to Runnymede to put his seal to the Great Charter of Liberty – Magna Carta. John might have acceded to the Barons' demands...
Read on...
Recent Articles
Stay updated
If you would like to keep informed about the work of the Magna Carta Trust and our partners, please sign up to the newsletter below.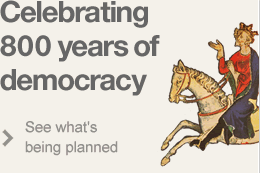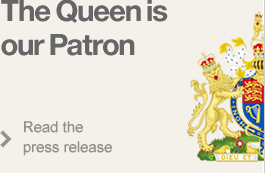 Become a Supporter
There are a number of significant supporter opportunities. Register your interest early to ensure the widest range of options.
Find out more